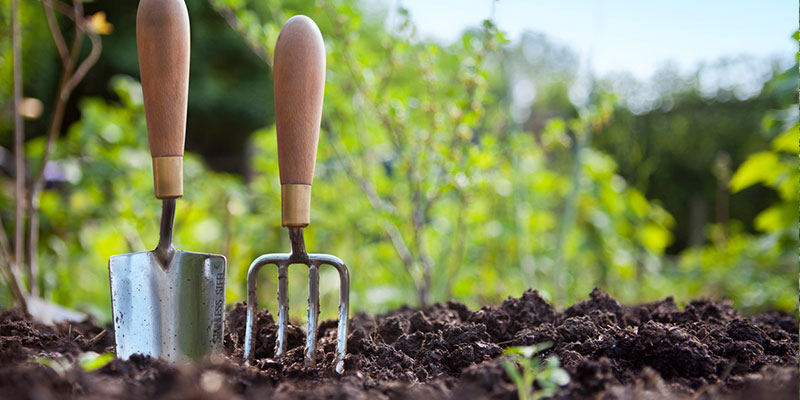 Are you ready to try your hand at gardening for the first time? Here at Yard & Nursery Depot we are thrilled to walk you through the basics of starting your own garden. Gardening can be a great way to gain satisfaction and literally reap the benefits of hard work. Although there is an endless amount supplies that can help you get the most from your garden, there are a few essential garden supply items that everyone needs to begin.
Trowel – These handheld shovels or spades are used to do much of the dirty work in planting and are the most important garden supply. If you want your gardening experience to be low stress, then you'll need a trowel that is good quality and won't bend or break after little use.
Cultivator – This tool looks similar to a hand rake. They are used for turning or mixing soil and can also be very helpful when weeding.
Shovel – Although trowels are essential, you'll likely need to do some bigger digging jobs that will require a full-size shovel. A good gardening spade will have a squared off blade and a d-shaped handle that together can help you cut into the earth and dig with relative ease.
Quality gloves – A good set of work gloves will spare your hands and help you keep a good grip when needed.
Gardening hose – A dependable hose will help you make sure everything you plant is given the water it needs to grow. You'll likely want one that is strong but flexible and at least 30 feet.
Whether you're a beginner or a master, we have the high-quality tools for nearly any job. For all of your garden supply needs, visit us at Yard & Nursery Depot.