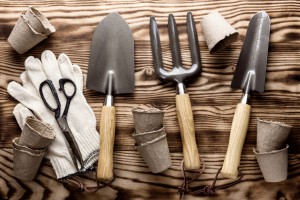 Everyone knows that you can go to a garden supply center to get all your lawn and garden needs. They have the flowers and plants you are looking for, as well as the items to maintain your garden throughout the season. What many do not realize, however, is that your local garden supply center is also an invaluable source of information.
Those who operate a garden supply center, particularly those who have been in business a number of years, have had a lot of experience with how to keep plants healthy. After all, they have cared for thousands of plants, all at one time. They are always happy to share what they have learned because they want you to be happy with your purchases. No matter what you do, it is likely that some of your new plants won't survive. That is just the way nature works. However, if you have gained insight into all the ways to make your plants happy, you stand a better chance that they will survive and flourish.
Next time you go to your local garden supply center, don't be afraid to ask questions. Find out how to choose the best plants for the area you are looking to plant. Ask about how to mulch properly. Ask about flowers that are attractive to hummingbirds, butterflies or bees. Perhaps you may want to know about flowers that are edible or herbs that have medicinal benefits. These are just a few of the many things that our staff will be happy to discuss with you.
At Yard & Nursery Depot, we have an experienced staff, and our 20 years in the business affords us plenty of knowledge that we are happy to share with you. We'll guide you through lawn care, landscaping and more, making sure you get the most from our garden supply center.