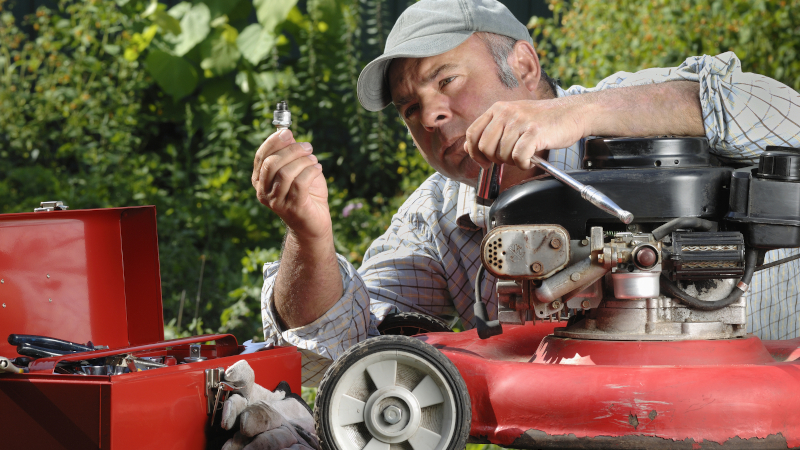 If you have grass, your lawn mower is essential in keeping your lawn maintained and looking its best. Luckily, at Yard & Nursery Depot, we can help keep your lawn mower working well and can diagnose and solve any problems you have. Lawn mowers don't need too much maintenance to run smoothly, but there are a few signs to watch for that will let you know when it is time for lawn mower repair. Here are some signs to watch out for:
It Leaks Oil. If you notice oil underneath your lawnmower, you could have cracks in your seals or gaskets. We can quickly fix this problem and have your lawn mower back to working order.
It Won't Start. If your lawn mower is difficult to start or you have trouble getting it started at all, we can take a look and determine if the problem can be addressed with lawn mower repair or if a new lawn mower is needed.
It Struggles In Deeper Grass. If your lawn mower seems to slow down when you reach areas with more concentrated grass, you should have a professional look at it. Not only is it frustrating to have a lawn mower that doesn't consistently work, but it is a sign that repairs are needed before more long-term damage is done.
If you have any concerns with your lawn mower, trust our experts to provide you with accurate information and helpful solutions. If your mower is at the end of its life and lawn mower repair is not the best option, we also have a selection of TORO lawn mowers available to purchase.