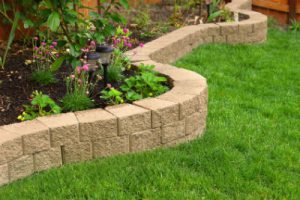 The first thing that comes to mind when you think of landscaping is probably something out of a magazine. Freshly weeded flower beds with a stone fountain and lush, exotic plants. The first thing you think of when you think of lawn care is probably mowing the grass.
At Yard & Nursery Depot, we know both of these definitions can ring true, but in reality, landscaping & lawn care go hand-in-hand. You don't have to have the most expensive landscaping to achieve a great-looking yard, and your lawn care certainly helps to emphasize those things about your yard that you love the most. So, how to you manage to achieve both landscaping & lawn care together? That's pretty easy – just give us a call!
Our team has been assisting customers with their landscaping & lawn care needs for over 20 years. Whether you are an avid gardener looking for new plants or you hate mowing and need help keeping your grass under control, we are prepared to assist you with all of your landscaping & lawn care needs. In fact, we'll even provide the comprehensive services that put the two together, so you never have to worry that you missed a step, killed a bush, or forgot to mow your lawn last week.
Just let us know how we can help you achieve your landscaping & lawn care goals for your home or business, and we'll be there with you every step of the way. At Yard & Nursery Depot, we are your number one resource for lawn care and maintenance.