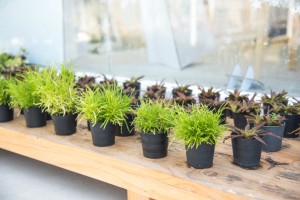 It is always great fun to wander around a nursery in search of plants to take home and put into your garden. It is often tempting to select whatever looks nice, but if you want to experience success, it is important that you follow a few tips for nursery plants, both in the choosing and in the planting.
The first tip is to keep in mind the location in which you anticipate planting your nursery plants. Some plants are pretty much content anywhere, but others have specific needs in terms of sunlight. The nursery plants should be labeled with the care instructions, but if they are not, always ask the staff before you purchase them. For example, a plant that requires full sun will need to get 6-10 hours of sunlight each day in order to remain healthy.
The second tip is to understand the longevity of the plant you are selecting. Nursery plants are either annuals, meaning they will perish naturally after one or perhaps two years, or perennials which return year after year without needing to replant. Perennials may have a dormant stage, so it will be important to recognize the difference between dormant and dead.
Finally, be sure to note what maintenance may be necessary to keep your new nursery plants looking their best. For example, some flowers need you to cut off the dead flowers (called deadheading). Each plant has its own fertilization and water needs, as well.
At Yard & Nursery Depot, we won't send you home with dozens of nursery plants without all the information that you need to make your project a success. Furthermore, if you need help with landscape design and planting, we have you covered there, too.