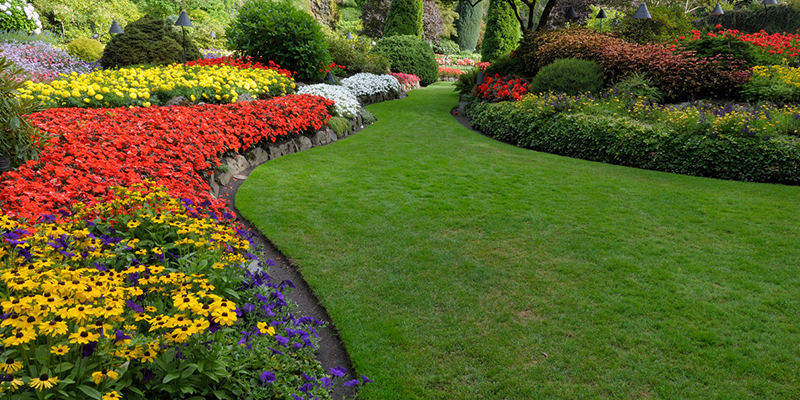 The landscape design of your home or business is more than just a patch of grass; it is the beautiful combination of a wide variety of plant life to create a special space that is all your own. Both plant science and an artistic eye are needed to create the perfect landscape design. Our team of landscape design professionals have compiled their top three tips for landscape design.
Define your yard's purpose. Prior to researching what kind of plants, what style and possibly what lighting you'd like to include in your landscape design, it is a crucial first step to define your yard's purpose. Do you plan on hosting cookouts for your neighbors? Do you plan to plant a garden? Are you a restaurant owner who wants to offer outdoor patio dining? Knowing your yard's specific purpose will really guide the rest of the landscape design process.
Know your climate and your price range. It is crucial to know your climate. You wouldn't plant a palm tree in upstate New York, right? While this is an obvious example, the point is that you need to do your research and know what plants will best accommodate your climate.
Know your price range. Landscape design can be as big or as small as you would like, so it is important to create a budget for the project.
Consider the upkeep. Different landscape designs and plants are more high maintenance than others. Keep in mind the level of work and upkeep you are willing to do or pay to have done in your yard.