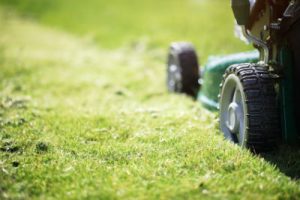 Whether you current lawn mower has finally given up or you are a new homeowner looking to buy your first mower, there are a number of reasons you will love looking at Toro lawn mowers. Not only do they have an excellent reputation in the yard maintenance industry, but Toro has been helping customers achieve their best lawn for over 100 years! At Yard & Nursery Depot, we know you will love having Toro lawn mowers as your top choice when it comes to lawn maintenance, and here are a few reasons why.
Long Lasting – Not only is the Toro brand long-lasting, but Toro lawn mowers themselves can also stand up to a lot! No one wants to replace their lawn mower after one or two years of use, and you may find with Toro lawn mowers that yours cranks up year after year with great results.
Great in a Jam – Have you ever been halfway through mowing your lawn, and oops – your lawn mower just gives up? In order to avoid the embarrassment of a half-mowed lawn and the frustration of trying to fix what's broken, make your next investment a Toro lawn mower! Not only can you get back to your grass, but you'll thank Toro lawn mowers for their mid-mowing rescue.
Quick Repair – At Yard & Nursery Depot, we know that sometimes repairs come up, even with the best of lawn mowers. The good news is that we can help with small engine repair on Toro lawn mowers, and we'll be glad to assist you if anything ever comes up.
At Yard & Nursery Depot, we are your go-to choice for landscaping and yard maintenance, and we believe Toro lawn mowers are the perfect choice for a brand you can rely on. Stop in today to pick up your next Toro lawn mower!