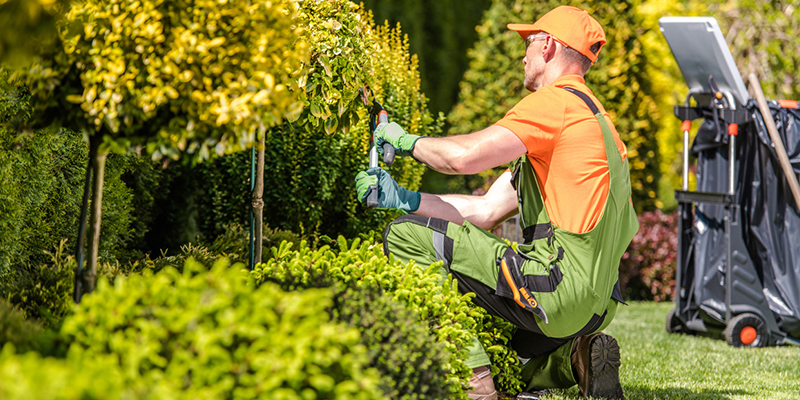 If you are moving into a new home, have purchased a new business, are renovating your yard, or are sick of doing yardwork, you might be in the market for a landscaper. The process of hiring a landscaper can be a bit daunting if you have never done it before, so our team of experts is here to help. Keep reading to find out what you need to know about hiring a landscaper.
Know your needs. A crucial first step in finding the best landscaper for you is to identify your yard's specific needs. A landscaper can take care of plants, flowers and grass, but can also be designers and architects of large yards, business exteriors, property planning, and more.
Go local. Hiring a local landscaper is always a good idea. You want a professional who is familiar with your climate, plants that thrive in your area, severity of the seasons, possible pests that could attempt to make home in your yard, and more.
Check certifications and insurance. Most professional landscapers will be insured. This is important because if there is any kind of accident on your property, their insurance will protect you. Landscapers, particularly those that focus on design, architecture and property planning, will have some type of certification and/or degree. Do not hesitate to ask about insurance and certifications when meeting with a potential landscaper.
If you are looking into hiring a landscaper, give us a call at Yard & Nursery Depot today! We would love to assist you with all of your yard and landscaping needs.