If you realize that the engine in your lawn mower won't start, you may need lawn mower repair in Hampton.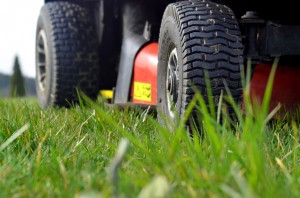 Keeping your lawn trimmed is an easy way to maintain its health and keep it looking nice. Regular lawn mowing can eliminate pests and weeds that tend to pop up in grass, and it also helps improve the lawn's visual appeal since the lawn mower can pick up leaves and other debris, eliminating accumulation. It can also be a fun activity to do each week, allowing you to spend some time outdoors and enjoy the vitamin D that comes from the sunshine. But if you head out to your garage or toolshed, pull the cord or start the ignition, and realize that the engine won't start, you may need lawn mower repair.
At Yard & Nursery Depot, we offer lawn mower repair to those in and near Hampton, Tennessee. Some homeowners get frustrated with their non-working lawn mowers and head out to the nearest hardware store to buy a new one. But lawn mowers aren't cheap, so you may end up spending a lot more than you have to. We provide lawn mower repair, often for a fraction of the price of a new lawn mower, allowing you to get back to your yard work without breaking the bank.
When we assess the current condition of your lawn mower, we can also determine if it's worthwhile to do a repair or if it will be more cost-effective to help you select a new model. Our technicians understand the inner workings of lawn mowers, so bring yours in to find out if we can perform a repair.
---
Similar Services We Offer: