We carry a variety of flowers that will do well in your Hampton yard.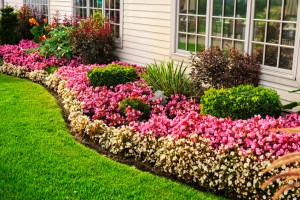 With a few basic necessities, such as soil, sunlight, and water, you can watch as a seed transforms into a plant with blossoming flowers. Planting flowers at your home or office building is an easy way to improve the look of your landscaping, and a beautiful garden also increases curb appeal. Even if you aren't thinking about selling your property, it is still worthwhile. At Yard & Nursery Depot, we carry a variety of flowers that will do well in your Hampton, Tennessee yard.
Some property owners think they can't handle the task of landscaping, which is why we also offer landscaping & lawn services to those in the Hampton area. But if you'd rather tackle the gardening task yourself, be sure to visit our store and talk to our experienced staff members about flowers and plants that will thrive in our climate. We have native plants available for purchase, as well as a wide variety of options. We can make sure you find what you are looking for to transform your yard into the perfect spot where you can spend summer evenings.
If you are someone who has a "black thumb" when it comes to gardening, talk to our team members about what may be going wrong with your flowers and plants. Gardening is our passion, so we take pride in offering solutions that have helped many people throughout the Hampton area. With more than two decades of experience in the industry, our team is the one to trust for all of your lawn, garden, and plant needs.
---