We can help you beautify your yard and increase your home's curb appeal with our wide selection of plants.
Have you ever walked up to a home that lacked any sort of landscaping besides a green lawn? If you have, you probably felt like things were barren and that a few carefully placed plants could have really made a big impact on the overall look of the property. If you want to keep people from thinking this about your yard, come and see us at Yard & Nursery Depot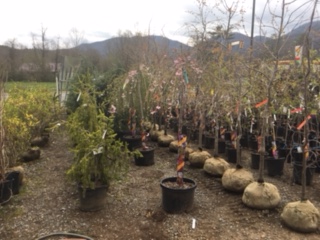 At our garden center, we carry a wide variety of different plants. Whether you're interested in lining your entryway area with a few shrubs or you want to plan some trees that will grow to maturity in your front yard, we're confident you'll be able to find exactly what you're looking for.
We realize that when you decide to add plants to your yard, you're making an investment. For this reason, we get that you don't want to put your plants in the ground and have them die a week later. This is why we only carry plants we know have the potential to thrive in our local area, and we are always available to give you advice about which plants we think will work best for your landscaping.
At Yard & Nursery Depot, we can't wait for you to come and check out all of the different plants we have to offer at our garden center. If you have any questions, please don't hesitate to give us a call.
---
The plants you choose to plant in your yard can make a huge difference in the curb appeal of your property. If you're looking to add some new plants to your front or backyard, come visit us at Yard & Nursery Depot. We offer a variety of plants, from little zebra grass to picea nana shrubs and even the beautiful striped Japanese iris. If you see something in our inventory that you think will look great in your yard, give us a call or stop on by.